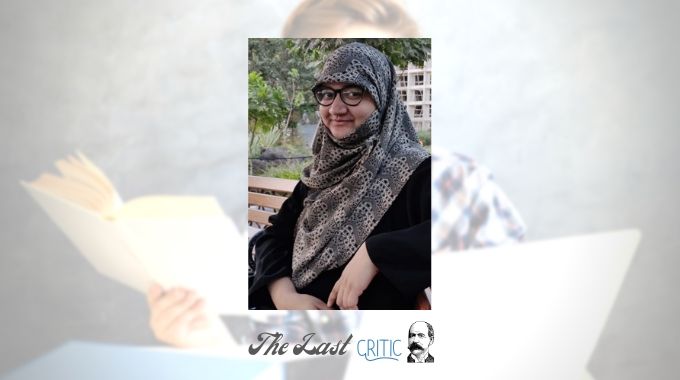 Sameen Rashid Khan – Emerging Indian Author
Indian authors have been very intuitive and traditionally equipped with the ability to explore newness and, eventually, providing their readers with the same qualities. There are many Indian authors who are new in the writing industry and have been trying for a while to set the spotlight upon them. However, a few of them make it to the lists, features and become favourite of their readers. Today I am writing about one such author for The Last Critic audience. Meet Sameen Rashid Khan, an author who has made her mark upon the readers with the ability to strike a connection between her storyline and her readers' expectations. The most striking feature of her writing is that she did not think it better to follow famous authors like Chetan or Durjoy Datta for a fame shortcut, she decided to begin with her original ideas. She has authored three titles by now.
Inspired and intrigued by the stack of literature at her home, Sameen began taking interest in reading at an early age and her love for books is not new. However, her interest in reading slowly and eventually transformed into an adventure in writing when she was 13 and she began writing poetry, short stories and about general episodes of her life regularly. This young inclination towards conveying one's thought in the form of writing in various genres led Sameen Rashid Khan to her aspiring future as an author and she published her first book, a novel, entitled The Aftermath: A Suicide Story. This story is about two young people, good friends, and one of them, Sam, commits suicide as the novel progresses. Ana, Sam's friend, tries to figure out the original reasons behind Sam's suicide while thinking herself to be the reason (which turns out to be a wrong perception).
Readers' response to her debut novel inspired Sameen to write another book and this time, she wrote a short story collection entitled A for Ambiguity. The short stories in this collection are very different because each one of them is open-ended: the readers will have the choice to interpret the stories the way they want. This collection also extended the bonhomie between the author and her readers. Sameen's writing attracted more readers and many of them appreciated her writing skills and the ways she can encapsulate many simple things about our general, day-to-day life in her writings.
Sameen Rashid Khan's latest book is a collection of poems published in early 2020 – Mostly Me. The author's website states that the poems in this collection are inspired by her real-life journey, the rise and the fall and the eventual journey that goes in a straight line. In her considerably short span of writing journey, Sameen has written three books and all three of them fall in different categories stating that the author has convinced herself to let her thoughts freely choose the perfect genre to come out in the public domain. At present, the author is working on a work which will feature the challenges in women rehabilitation centres in India. She is busy with her research and fieldwork for the same and the book will be out in the near future.
Authors like Sameen make their marks very convincingly upon the writing and reading community in India. Though we have so many writers who are busy in producing literature that does not hold any merit being in the line with a usual romantic plot and narrowed theme that revolves around patch and break-ups, there are the authors like our present featured one who produce quality literature despite the doubts of limiting their readership to certain readers who would prefer to read quality English literature by Indian authors. For this and many other factors, we have to appreciate authors like Sameen for the work they do! You can read her books and know more about her by visiting her official website: https://www.sameenrashidkhan.com/
Story written by a feature contributor for The Last Critic
1.

Sameen Rashid Khan – Emerging Indian Author