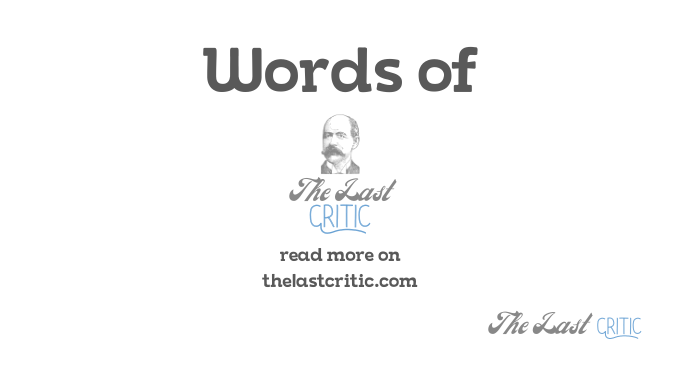 Adding spice to English literature – is it possible? If possible, worth it?
I have been a reader for almost all my life. (Given that we consider life only after the day we become aware of ourselves and we are able to read and understand things our own way.) I have read many classics (whatever the definition might, we all have our opinions on what is classic in literature). I have also read the pieces of literature that we generally ditch as bullshit and sometimes, deservedly so. I have also read the literature which is analysed mostly on the basis of readers' prejudice rather than merit. Finally, I tried to find it out by digging deep – do we need spice in literature? Whether it's Hindi or English or literature in any Indian or foreign language, do we need to add spice in the literature to make it transfer hands more quickly?
Sure, with the rise of various shades of colours in the US and 5 points of someone in India, fiction had to take a different turn, in English; and eventually, the impact of this 'popular' turn reflected its impact upon the literature produced in many other languages including Hindi as well. Rise of authors who take up literary production as a bargain for profit ensured that we get something 'to read' but seldom 'something' that we can keep with us as a token after reading a certain piece of literature. Usually, this is what literature stands for – in English as well as in Hindi and all other languages. We have Panchatrantra's moral with us. We have the 'Megh' of Meghdutam with us. We have Dharma of Ramayana and Mahabharata with us. We have the Wessex and Malgudi of Hardy and Narayan with us. We have the bravery of Rashmirathi with us. We have the rising nationalism of Atal Ji's poetry with us… what do we have of Chetan Bhagat's productions after they are read completely? What do we have except some exotic sex toys after we finish a part of Grey? Think!
The rise of popular fiction ensured that we read literature in great numbers. This is something that we have to acknowledge and appreciate. Fiction, with all its glory of languages and magnanimity of class, was limited to a certain set of readers, either aristocratic in their language or literary in their background. On the other hand, the literature produced by Shobha De and Amish Tripathi excelled the limited peripheries and reached the households that would never have taken up reading books to enjoy their leisure in the age of Netflix and prime videos. So, the rise of 'spice' in literature widened the readership. At the same time, the rise of 'popularity' of 'contemporary' literature also ensured that the gap between readable and 'cheap' almost vanished. Today, we have one-time literature. That's it.
The same stands true with modern poetry irrespective of language. In most popular poetry collections of the day, you will seldom find a thing that we can call poetry. However, these books are sold and these authors are popular because they have compelled the 'class' riding in the horse of vanity to come down and mingle with 'contemporary' issues – spices are there in poetry as well. Today, poets write about mobile phones, porn, sex, family issues, boyfriend, girlfriend, vanity, absurdity and all the issues that we talk – but these are as important as the turning of a page is. You turn the page, you read and you move ahead without bothering to remember those lines. We don't remember or even bother to remember these lines because we still love to recite Ramcharitmanas to prove our points or cite a couplet from Makhanlal Chaturvedi or Bacchan or Rashmirathi… we also love to cite Milton, Arnold, Wordsworth or Eliot… the latter ones are permanent in their approach and the ones we forget after every book we read are pursuing your entertainment. That's the difference.
As for the question of whether we need spice in literature or not, we do need it today. Today, the taste of readers has changed. We cannot consume classic literature because it seldom fits the taste of time other than carrying the prejudice that I have read Thackeray or Dickens or Tolstoy. No one has the time to remember those 30-40 characters who make long remarks or Jane Eyre who thinks a lot. We need Tom, Dick and Harry… we need Keshav, Madhav or Lalit… we need Soni, Meera or Ginny… we need the characters who can resemble our small ambitions and petty goals that we seek all the day spending a good part of our life in office chambers and then coming back to bed to make love. We seek in literature what we seek in life and thus, we do need that spice to enhance the taste of literature so that it can soothe our life rather than demanding our intellectual response.
Thanks for reading!
By Anand for The Last Critic