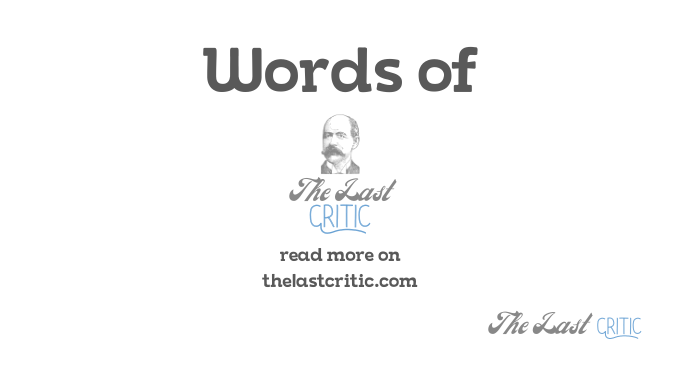 Revisiting Sons and Lovers – the conundrum that couldn't suit the time
D H Lawrence's classic novel Sons and Lovers, published in 1913, is still a work that is prescribed in the syllabus of various universities in India and outside. The novel has crossed over 100 years and still finds its place on the lists that are made with other classic novels. Why? How did the novel that was not considered so good earlier survive all these years? Why did critics and readers think that it is a work that should remain afloat? Well, setting everything aside, do common or general readers with no literary bias still find the novel exciting, interesting and readable enough?
This article is not a review of Sons and Lovers by Lawrence. In this article, I would rather state a few opinions about the novel that, many think, could not fit in the time it was written. If you guys remember, Lawrence also wrote many other novels and most of them are already forgotten barring a few (taking in mind the large number of readers worldwide) readers who are compelled by their literary (mostly academic) inspirations and compulsions. Sons and Lovers, we can all agree, is arguably the most famous novel of this novelist who was also a poet of considerable qualities.
Sons and Lovers is about a mother, coming from a higher society or higher class or simply a well-off family to a lower class of a miner, a coal miner. Gertrude marries her lover because she has a passion for him… her passion, however, is naked and does not contain any robe to make it appropriate or ideal for a family to be maintained. And this passion in Gertrude continues, looking for respite or refuge, in her sons… however, once her sons grow up, hating their father and loving their mother, things change. There is an emotional battle between the women who come in Gertrude's sons' lives and Gertrude. She wins over all but her victory comes at a huge cost – the loss of her sons because they cannot contain within themselves with the confusion of soul and the body.
D H Lawrence has written explicitly about this novel in his own words on many occasions. He was vocal and firm about his intentions and many critics have also claimed that the novel is semi-autobiographical because of many resemblances. Whatever be the case, what do the readers think? How do the readers still find this battle between spiritualism and sexual feelings readable? And the novel has also won many accolades for the novelist, Lawrence. It has been featured, on many occasions, among the most influential novels written in the 20th-century and perhaps well-deserved as well.
Lawrence's masterpiece certainly has a few hundred more years to be remembered.
By Sima for The Last Critic