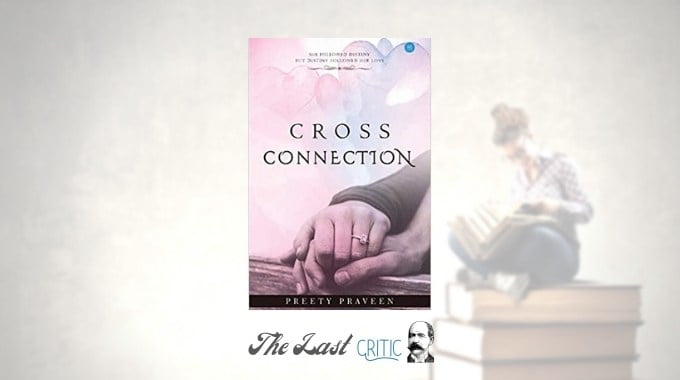 Cross Connection by Preety Praveen – Book Review
Preety has been superbly artistic in dealing with the theme that is romantic, realistic, social, youthful, back in time and, most importantly, TRUE – yes, Cross Connection is based on the academic years of Preety and his husband, Praveen. Yes, you could guess it right. That's why the author is called Preety Praveen! The novel is moderate in length and stuff in terms of elements that make readers like or dislike a novel. In this case, anyone with an inclination to romantic fiction will certainly like it. It unfolds at a pace that is suitable for such kinds of writings, develops with readers in the sight and also ends almost perfectly.
Cross Connection deals with the academic years and a little further of two major characters – Simar, a Punjabi and Naveen, a Keralite. You can understand the responses of their family members when it comes to marriage… that will come in the later phase in this novel. The work begins with a usual and casual show of strengths, casual fights between the leading protagonists, introduction to the friend circles and gradual development of the plot leads the readers to a position when they realise Naveen and Simar have fallen in love and become the talk of the town. It happens in every love story, doesn't it?
Yes, there are romantic exchanges, moderate descriptions of love-making, moments of sorrows and joy and also a sentimental journey towards the realisation that love affair between two people (back in the 90s) had to go through the rigorous process of being verified, validated and digested by the family members. The same happens here and there is something more to it. Happy moments come to a halt with an unfortunate turn in the storyline that could change everything. Will both ends meet for Simar and Naveen? The novelist has used her storytelling technique wonderfully as she introduces us to the predicament of the protagonists towards the conclusion of the novel in a very cinematic way. I am sure the readers will like it.
Talking about the technical aspects of the novel, editors could have done a little better job by communicating to the author in a better way. There are occasions where you might feel that the content could have been cut short or made to flow in a sharper way. That could have avoided the occasions the novel reads like someone telling you a story. A novel should be a novel… a novel and that's it. However, let me also make it apparent that unless you are a critical reader and read everything with a critical lens on, you might not notice these at all.
In short, Cross Connection by Preety Praveen is a different kind of romantic story that involves emotion, realism, drama, and everything else in a proportion readers will appreciate. You can read the work if you like reading contemporary fiction and who does not like it these days? So, embrace yourself with some romantic storytelling this week and rekindle your memories of those 90s days if you are old enough or learn more about the 90s love story and its bitter-sweet moments if you are too young!
Get a copy of the novel from Amazon – click here to buy it 
Review by Simran for The Last Critic
Cross Connection by Preety Praveen – Book Review
The Last Critic's Verdict
Summary
It is a good romance novel. Cross Connection is about a couple coming from two different backgrounds, regions and cultures – Punjab is the girl's place and Kerala the boy's. So, interesting it is… and many things more.