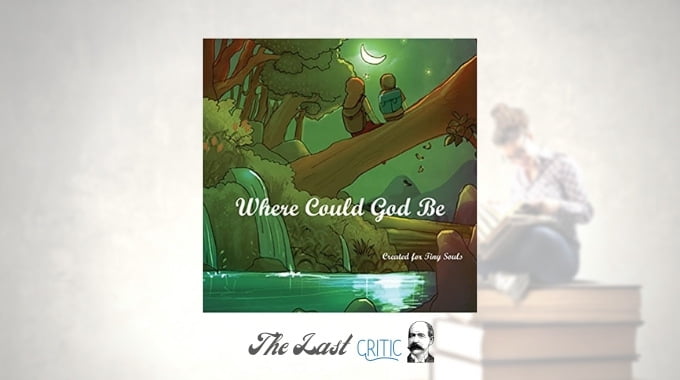 Where Could God Be by Ananya Singh & Khushboo Singh – Book Review
Children's literature, in most cases, has become full of violence and heroism that makes very little sense when we seriously ponder what today's children are reading. There is a lack of sensible children's books that kids could actually read and enjoy, learn and grow, sing and discuss at the same time. In such confusing times, I have come across a very nicely presented, wonderfully written and aptly designed board book, by Ananya Singh and Khushboo Singh, Where God Could Be? Though the title might exhibit a philosophical dilemma, an eternal question and a very engaging idea, the book is rather light, very few pages in length and something that kids will cherish reading. This is a review of the book that comes with a lucrative finish, glossy images, rhyming lines and an experience that kids will love to share with their friends… talk about the things they read and share their experience with others.
The book is aimed at children who can read and understand basic English. Yes, it'd have been an ideal choice to have such a book in other languages too. However, let's appreciate the effort and we must remember that well-begun is half-done! This attempt by Khushboo and Ananya is more than merely praiseworthy. This is one of the rarest occasions that any author from India has attempted to educate or just illustrate the notions of Indian spirituality and philosophy to the younger readers. And this is why I admire the book – it's not only useful but also purposeful.
A board book in style, it will tell the kids the concept of God in Indian civilisation. We see God not only in temples and statues but in everything that lives and is seen on the earth – rivers, mountains, animals, human beings and so on… the book emphasises the same concept but in a very jolly and joyful manner. Kids will love the rhyming lines and they will also like the images that go along with the text. It can be read by anyone who is studying in class 1 or 2 or above. Yes, parents can also accompany their kids and narrate the book's content to them. Once they like it, most of the readers will like to read the book again and again… it is because the book serves more than as a book only.
You can get a copy of the book from Amazon India and gift your kids or anyone young around you. Entertaining, enlightening, educating, engaging and full of learning opportunities. This book brings kids closer to nature and the ethos of our country. A must-read book for the younger generation who will become compassionate in the coming future… Want to get one? Get it from Amazon India right now!
Buy the book – click here to go to the Amazon book page
Review by Parakashtha for The Last Critic
Where Could God Be by Ananya Singh & Khushboo Singh – Book Review
Summary
Where Could God Be by Ananya Singh & Khushboo Singh is a short, moving and engaging book that kids will love reading… more than once. Images and rhyming sentences will lure them into learning more…