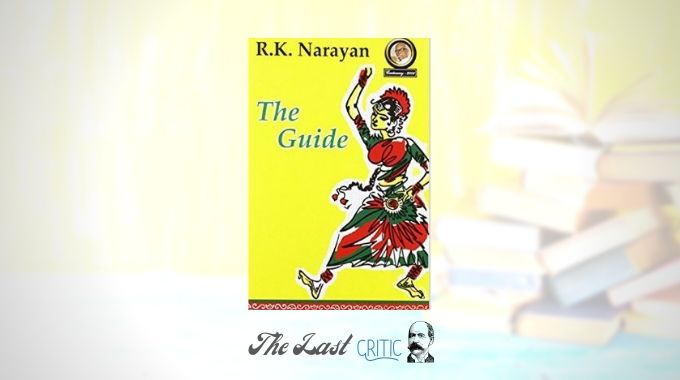 The Guide by R. K. Narayan – Book Review
Today, in this article, I will attempt to put a very unique review, from a unique perspective, of the novel The Guide, written by R. K. Narayan and considered one of the classics in English literature, in the Indian context. Please read this post thoroughly and let me know your opinions in the comment section.
Women are always considered as an object by men to satisfy their desires and needs. They always had to fight for their rights, for their freedom as well as for their identity in the male-dominated society. Sadly, they are still fighting. The Guide, by R.K. Narayan, is designed on the same theme and portrays an eventful journey of a dancer, Rosie, who later becomes Nalini, who struggles to make her own identity in this patriarchal circle.
Though a fictional tale, the story unfolds various aspects of life to which the readers can easily relate to in real-life. It deals with human nature, emotions, realization and some serious issues and ill-practices prevalent in society. Not chronologically, but the author has cleverly described all the events which engage the readers thorough out the book.
Rosie reluctantly gets married to Marco, an archaeologist. However, Rosie and Marco both have their own reasons to get married to each other. While Marco needs some ponds of flesh for his sexual desire from Rosie, but on another side, Rosie wants the backing of a husband to fight against the society who always not appreciate the fact that she is a dancer. After Marriage, Marco never cares for the art and talent which his wife possess and suppress the thin voice of Rosie with the loud roar of his wealth.
During their visit to Malgudi, Rosie meets with Railway Raju, a greedy and mischievous tourist guide, whom Marco engages as their travel guide. While Marco gets too busy studying the caves or site, Raju gets an ample amount of time to interact with Rosie. Raju praises Rosie's passion for dance, consoles her and motivates her. Rosie eventually falls for Raju. Raju too develops some soft corner for her. Leaving her husband, Rosie starts staying with Raju. Regardless of what society thinks, Raju too gets indulged in fulfilling the dreams of Rosie who later becomes a famous dancer and gets popular as Nalini. With Raju's support, she gets to succeed in climbing the ladder of success which she could have never achieved with Marco. However, inspired by his lust for wealth, Raju remains nothing different from Marco in his conduct towards Rosie. And they get apart. What does he do? Will Rosie and Raju reunite? Or, will Rosie go back to Marco?
The suspense should be there for the readers who want to experience this wonderful tale of love, betrayal, sorrows, regret and salvation or Moksha… However, all those who have already read this novel by R. K. Narayan can let me know how far I was able to put forth my opinions.
Is male support that important in a woman's life? Why male still does not appreciate women's talent and try to suppress it? Why do women always have to fight for their rights? Will our society never do justice to women? The book leaves you with a lot of questions which you don't get answers to. The novel answers too many questions in a very implicit manner and also some of them are answered openly. The closure element is missing and this incompleteness makes the story more real-life.
Review by Nidhi P for The Last Critic
The Guide by R. K. Narayan - Book Review
Summary
The Guide by R. K. Narayan is a novel that is considered to be and indeed is, an evergreen classic by Indian standards. It narrates the tale of Nalini and Raju and one's ambition at the cost of another… a tale of sin and salvation!
1.

The Guide by R. K. Narayan – Book Review