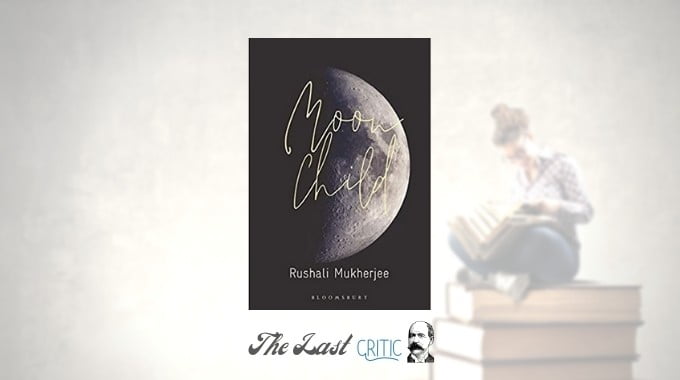 Moon Child by Rushali Mukherjee: Review
Rushali Mukherjee's debut publication, Moon Child, is a collection of 100 short poems, mostly, decorated with sketches that accompany each of the poems in this collection published by Bloomsbury India. The book has 100 pages and the same number of poems as well as equal sketches. So, at the outset, this is going to be a tasty, interesting and enticing read for the readers who want to read something different than the usual romantic or suspense or even mythological works they might have been reading recently. And, in this article, I will be telling the reasons that make this book a very ideal pick for leisure or entertaining reading hours. So, let's get this book review done… in the very The Last Critic style!
What can you expect?
You will be welcomed with a very young-inspired cover and a very honestly written preface by the poetess herself. She opens up about the process of her poetry. She also explores her own emotions in order to communicate with her readers and this was a peculiar experience for me. She tells her readers that poetry is about finding beauty in our daily lives and she is right to a great extent. The book, actual content, begins with a short poem on why the poetess is called a Moon Child. And then, it goes on to become anything and everything – from the car's stereo to a mother to a heart… So, you will encounter the poems with various themes and ideas.
How well are the poems written? 
Well, I am not going to judge the art of an artist who is just 18… one who is still discovering what's the purpose of her art itself. Rushali has been vocal, direct and drying honest at times. She has mostly written about love that a person misses and love that a person gets. Occasionally, other themes also slide in and capture the space dedicated to them. However, love dominates the poetry collection. Poems are short in length and singularly layered in terms of depth. However, at times, that singularity is outstanding and it can outwit most of the readers, emotionally arrest them and render an awe-inspiring state of feelings inside:
"A synonym 
For patience 
Is nothing but
Mother"
If you can witness it, you can certainly see the power of thinking wonderfully coming out in words, too few but too heavy to easily keep the idea of a mother's sacrifices afloat!
Yes, there is much that the poetess has missed and it is certainly because this is her maiden attempt at publishing poetry collection. However, whatever Rushali Mukherjee has been able to gather in this book is certainly more than 'fair enough' and she should be congratulated to achieve this collection as a whole with poems so vivid and poetry that is conveying her ideas in style. At times, yes, Rushali has shown her young innocence and she has almost confused simple rhyme for poetry:
"I am crying 
Because I know too much about you
And I don't know what to do"
However, it can certainly be overlooked by most of the readers as they will also look at the matching graphics, designs and sketches that are hand-drawn by the poetess herself.
Sketches in a poetry collection? How are they?
Sketches are actually fine. You can, most of the times, look at them and almost guess the theme of the poem. I liked browsing through them casually as well as when I enjoyed reading the poems. So, Rushali's talent is twin-folded, poetry as well as sketching.
The Last Critic's Recommendation:
Modern readers of poetry written in English by Indian poets will certainly appreciate this hybrid style of poetry that knows no boundary. The readers will seldom find a full stop that can stop the flow of Rushali's poetry… While I strongly recommend using marks like a comma, full stop or colons and semicolons, modern poets tend to overlook these marks. And that's why it will resonate very well with the readers of poetry in today's era – all in for pleasure without taking a note of the classic overlaps. Serious readers of poetry will also find something in Rushali's verse, for sure, to take home while they sit, relax and recollect what they read. With ethos and rush, with thoughts and emotions overflowing at times, with resounding stability displayed occasionally, the poems by Rushali will certainly stir a chain of thoughts and a few flashes in the hearts of the readers… read these 100 pages and watch those sketches… there will be many things to remember for a few days.
You can get this collection, Moon Child, by Rushali Mukherjee in paperback format from Amazon India by clicking the link below:
Buy the poetry collection now – click here to buy from Amazon India
Review by Amit for The Last Critic
Moon Child by Rushali Mukherjee: Review
Summary
Rushali Mukherjee's poetry collection will entertain the readers, excite them, compel them to think and, at times, raise the emotions to the fullest… with a few hurried steps, the poetry moves forward with a stable motion… a very ideal read for the lovers of contemporary Indian English poetry without any rule-play!