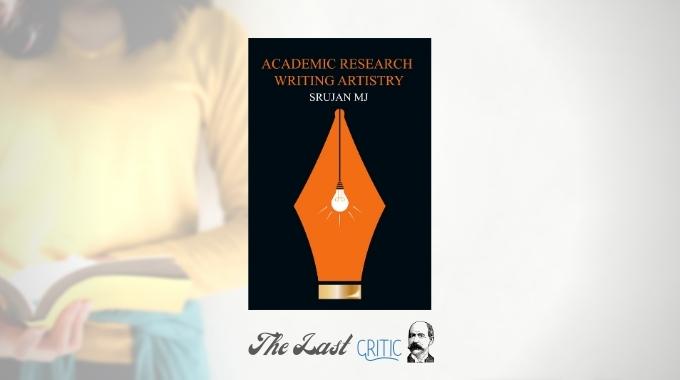 Academic Research Writing Artistry by Srujan MJ – Book Review
How to write a research paper? How to begin writing a thesis? Why are illustrations, appendix, synopsis, abstract, and references important for a thesis? What should be the best methodology to apply for your research? How many kinds of research are there? And many other questions like these often confuse students. Research papers have become a part of BA programs and MA and continue to be important for research scholars without a doubt. However, writing impactful research papers and getting the best knowledge compiled in a thesis is important and should be taken as such. And therefore, readers often look for books that could help them understand the basics of research, the nuances of writing an academic paper and also a thesis. Are you also looking for any books on research? Well, I have one in the store for you.
In this article, I will review Srujan MJ's book on research – Academic Research Writing Artistry. The book has almost 250 pages. Divided into three parts, the book has fifteen chapters divided into further subchapters. All these chapters discuss important aspects of research in a detailed but not-so-boring way. And therefore, readers are going to like what they read, learn from it and also understand what they need to. Academic books, in most cases, go on to become intellectual exercises where authors keep browbeating readers with their ultimate knowledge. On the other hand, this book by Srujan MJ makes everything simple. Convenient for students to read, easy for them to understand, and accessible for them to learn from whatever they read. The author has kept his descriptions to the point, sharply focused on delivering the core concepts, loaded with illustrations and examples, and everything about this title by Srujan is pro!
Beginning with the basics of research, the book describes what research should be, how to pick the best-suited methodology, doing the literature review, collect data, sample data, analyse and use data, determine the research gap, write the research, and then finally format it according to the rules or policies adopted by the institute one is affiliated with. These details are in the best form a student could wish. Srujan's language has been simple to follow and easy to understand. The way he presents facts and ideas is also very friendly. He uses illustrations and examples at the best places and that should help students for sure.
Though academic research for social science and humanity subjects is different compared to what it is for science subjects, the book covers both aspects adequately. However, one might find the book a little tilted towards academic research in science as the author is himself a researcher studying polymer. So, you can expect more details on drawing, illustrations, data collection, sampling, research tools, analysis, tests, and more. Nevertheless, it is always good to have such knowledge if someone is seriously into research. The author did focus on elaborative writing, analysis of text, and descriptive methods. That is sufficient for students coming from social sciences, humanities and literature backgrounds (if you find these distinct). To conclude, this is a quick guide for anyone who wants to understand research as a whole – kinds of research, methodologies, references, writing tips and more.
As a book on research, I find Academic Research Writing Artistry a very helpful one. Anyone who is new to the world of academic writing and research will certainly find the book useful. Those who are attending the coursework for PhD will also find the book very helpful. If you want to grab a copy and read it, you can get the same by clicking on the Amazon link below:
Buy the book now – click to get one from Amazon India
Review by Anand for The Last Critic
Academic Research Writing Artistry by Srujan MJ – Book Review
Summary
Academic Research Writing Artistry by Srujan MJ is a quick guide on research. Helpful and useful!